Featured Information
We challenge the future ocean with our high technology.
We have researched and developed Remotely Operated Vehicle (ROV) since 1985.
It has already been 30 years since we started selling from design and manufacturing by making use of our original idea, technology and experience.
We have various products to meet clients' needs such as an available device at 10.000m depth and a micro robot for power stations. We design and manufacture devices related to underwater. For example, ROV, underwater digital cameras, full HD cameras, underwater lights, manipulators, biological sample collection devices, laser pointers, and ultrasonic sonars.
We are also happy to assist and provide advice to clients' needs and problems.
We will keep challenging impossibility all the time.

Exhibitor Information
Kowa Corporation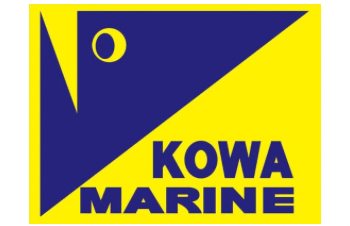 | | |
| --- | --- |
| Department | Marine System Department |
| Phone No. | +81-3-3253-3161 |
| Fax No. | +81-3-3253-3166 |
| E-mail | rov@kwk.co.jp |
| Address | MH Kiya Blds. 6F ,12 Kanada Mikura-cho, Chiyoda-ku, Tokyo 101-0038, Japan |