Featured Information
A challenge of Kobe city
"Promoting Marine Industries" project
Kobe City has been developed as an international trading port and is known as a port town. Today, it is a base for building Japanese submarines such as Kawasaki Heavy Industries and Mitsubishi Heavy Industries. In order to promote the marine industry, we started research in 2015.
We have good relationship through Hokkaido Yuden in 2016 with the city of Aberdeen in Scotland, England, which is one of the most advanced marine industries in the world. We've had marine business coordinators who promote more connections with Aberdeen and expand network. In 2018, they agree with the partnership, and also joined in WECP. It led to collaborate with cities abroad developing marine industries where it stated developing with oil and resource.
In order to educate talented people in marine study, we've been doing summer program in Robert Gordon University since 2018. Furthermore, we 've held the business idea competition for students from high school and from university since 2020.
We plan long-term road mapping and business strategy including community feature of Kobe to bring impact on marine industry. We hope it we can promote it more for the future.
"Promoting Hydrogen energy" project
Kobe City is promoting the utilization of hydrogen energy, which does not emit CO2 that causes global warming.
Two demonstration projects are set in Kobe Airport Island and Port Island, with the assistance of NEDO (National Research and Development Corporation the New Energy and Industrial Technology Development Organization), which is being promoted through public-private partnerships.
The first is a hydrogen supply chain construction demonstration project that integrates the production, liquefaction, transportation, unloading, and storage of hydrogen from Australian lignite.
This is the world's first project to transport liquefied hydrogen from overseas and unload it in Japan, with the goal of providing a stable supply of clean hydrogen in large quantities at low cost in the future.
The second is a hydrogen energy utilization system development demonstration project, with using a 1 MW class gas turbine power generation system that uses hydrogen and natural gas as fuel.
This system can supply electricity and heat to public facilities such as nearby hospitals.
In April 2018, we achieved the world's first electricity and heat supply in urban areas by gas turbine power generation with 100% hydrogen. Currently, technological development is underway to further improve environmental performance and power generation efficiency.
In addition to supporting the development of public quays and the provision of demonstration fields, the city is also engaged in various dissemination activities in order to improve the social acceptance of hydrogen energy in the region.

Exhibitor Information
Kobe City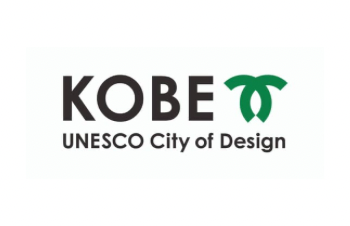 | | |
| --- | --- |
| Department | Planning and Coordination Bureau Energy Policy Division |
| E-mail | energy@office.city.kobe.lg.jp |
| Address | 6-5-1, Kano, Chuo-ku, Kobe city, Hyogo, 650-8570 |