Featured Information
Expand potential of AUV to the world!
Kawasaki Heavy Industries has a history of over 110 years of underwater vehicle manufacturing since starting construction of Japan's first submarine. Our superior underwater and maritime technologies are contributing to the development of AUV.
AUV is mainly used for research under topography at keeping a certain altitude from the seafloor.
However, we have been developing an AUV called SPICE (Subsea Precise Inspector with Close Eyes) for research in offshore oil and gas fields, which is based on sophisticated submarine technologies such as water pressure and automatic navigation.
AUV can track the pipelines accurately even in underwater tide.
In addition, it equipped with a robot arm for performing subsea pipeline inspections.
Compared to previous tests using ROV, SPICE made it cost less.
In terms of energy which is a weak point of AUV, it developed to autonomously notice that it's shortage of energy and charge at the docking station underwater and charge with untouched.
At the same time, it enables to send collected inspection data to the mother ship via a cable to the mother ship. This arrangement also enables SPICE to work for long periods undersea without frequent launch and recovery.
We've been developing SPICE to join the market next year.
We succeeded completion of verification tests in this June at the coast of Awaji Island, Hyogo Prefecture. In the tests, SPICE could trace hundreds of pipelines set at the seafloor and avoid obstacles.
When completed, it has the potential to inspire more in this field. It is also expected to help of offshore wind power's test which is growing as a renewable energy.
We've been always a challenger. We'll be a pioneer in the new field with SPICE.

Exhibitor Information
Kawasaki Heavy Industries, Ltd.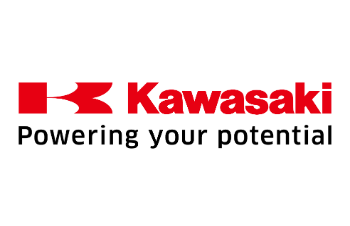 | | |
| --- | --- |
| Department | Ship & Offshore Structure Company AUV department |
| Phone Number | +81-3-3435-2177 |
| E-mail | yoshihara_ken@khi.co.jp |
| Address | 1-14-5, Kaigan, Minato-ku, Tokyo 105-8315, Japan |