Featured Information
Small underwater TV robot (Underwater drone)
Underwater drone, SDQ-101 equipped with a wall surface surveying function.
This is an underwater drone with a simple and solid airframe structure for underwayer surveys.
By installing an ultrasonic distance sensor, it makes possible to face the underwater wall surface and perform an automatic screening survey while maintaining a certain distance.
In addition, the shape considering the stability and trajectory of the navigation posture, and the unique thruster arrangement realizes a high degree of freedom in maneuverability and posture stability, enabling high-quality shooting.
Specification
Thruster: 5 units (diving / ascending / forward / backward / lateral movement / turning)
Camera: 2 million pixels Tilt function 80 ° upwards 80 ° downwards
On-board sensors: water depth, orientation, temperature, 3-axis gyro
Control function: Depth retention, orientation retention, horizontal retention (pitch axis / roll axis)
Lighting: 2 high-brightness white LEDs
Water depth: 100m
Battery: 2 lithium ions (long-time operation with a large capacity battery))
Option
Ultrasonic distance sensor (automatic screening software)
Line laser
Exhibitor Information
QI Inc.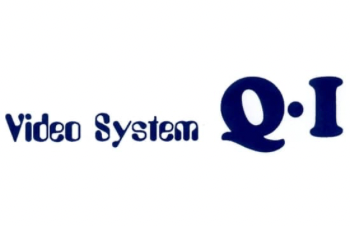 | | |
| --- | --- |
| Department | Sales Department |
| Phone No. | +81-45-790-3206 |
| Fax No. | +81-45-701-1066 |
| E-mail | nakajima@qi-inc.com |
| Address | 2-4-7, Fukuura, Kanazawa, Yokohama city, Kanagawa, 236-0004 |